The Second YCT Successfully Held in Korea
[source] HANBAN [ Date of issue] Sep 25, 2007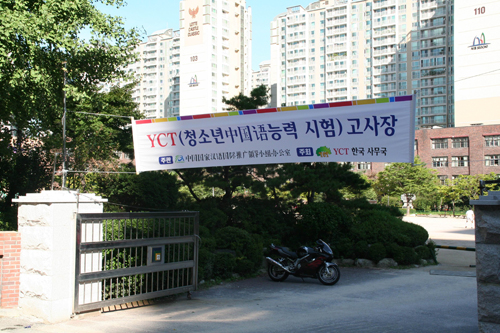 At 10 am of September 8th, Chinese Test for Young Learners(YCT)was held in Seoul, Pusan,Taegu,Kwangju and 18 other examination sites with more than 2,500 candidates participating in it.
This is the second YCT held in Korea, and the third YCT examination will be held in November. At present, YCT has been conducted in Korea, Canada and Singapore and other countries. Japan, Indonesia and the United States are also preparing to organize the examination.
YCT was developed by the Office of Chinese Language Council International (Hanban) and it is targeted at children under the age of 15. It was initially named the "(HSK) Children", and officially called the YCT(Chinese Test for Young Learners) in 2006.