A Sharp Increase of HSK Candidate Number in Sudan
[source] CIUOFK [ Date of issue] May 28, 2012
On 19th May, 2012, new HSK was held at the teaching branch of Confucius Institute
at University of Khartoum(CIUOFK)---- Arrissala High School. One hundred and eleven candidates attended five levels tests respectively.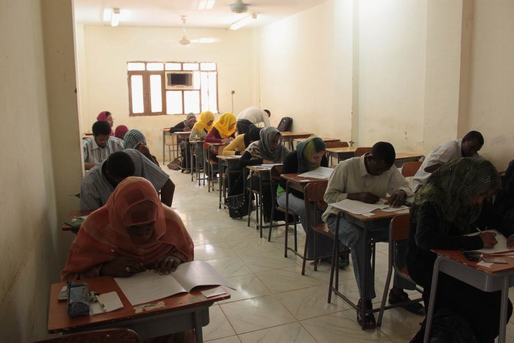 Photo 1: HSK-5 test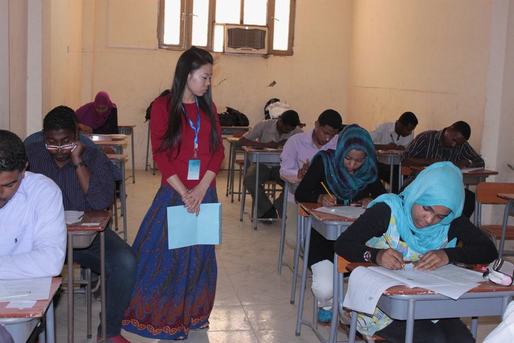 Photo 2: HSK-2 test
The number of the candidates in this HSK arrives at the top in recent years and the tests covers the maximum levels. Before this year most of the test candidates were Chinese language major students from Chinese Department. Since the enrollment of public learners at the end of 2010, the number of learners has been increasing quickly. Until now 4 teaching branches have been established and language ability of the learners has been improved. This year nearly half of the candidates in elementary levels were from CIUOFK.
Before the test, the training for the test requirements and skills was held for the candidates, especially for level-1 and level-2. After tests, many candidates went out of the classrooms with confident smile. And the headmaster of Arrissala gave great support to the tests.
CCTV interviewed some candidates on the test day
Reported by Li Hui at CIUOFK